Affiliate Marketing seems to be one of those hidden gems when it comes to creating and building your business. People misunderstand ways they can monetize their blogs or businesses online when affiliate marketing is perfect to get every thing started. All you need to do is sign up for a great product or offer and your ready to go.
Here are 10 facts you never knew about affiliate marketing and hopefully you will see a light that will inspire you to incorporate it into your business. 
Learn How To Build Your Affiliate Marketing Business From Scratch
1. In 2017 almost 600 million products were promote through affiliate marketing online. There are so many different types of products to chose in the affiliate marketplace from digital programs to tangible products in every industry, which can be fun when it comes to picking something that best fits your consumer.
2. Over 80% of brands use affiliate marketing to promote their business. Most of the time if you look at the bottom of a website to your favorite products, there will be an option to sign up and become an affiliate.You can make a commission from any sale the company gets through your referral. How nice is that?
3. Affiliate marketing doesn't follow the MLM model. Affiliate marketing is a business that you can build without the need of recruiting individuals to make a commission. It is all up to you to send traffic to a customer that can benefit from the product or offer. It is a great way of creating multiple income streams to your business. In addition, you are not limited to how many affiliate products you can promote.
4. Affiliate marketing is a great way to monetize your website if you do not already have your own products. Your income online can grow due to your affiliate links on your website. Placing affiliate links that cater to the appropriate topic, or niche discussed can start to monetize your website with targeted traffic.
Check Out 3 Reasons You Will Need Internet Traffic Academy In 2020
5. 50% of the top affiliate programs fall into popular niches such as fashion, sports, health, beauty and travel. Which make it quite easy to find the appropriate product for your customer.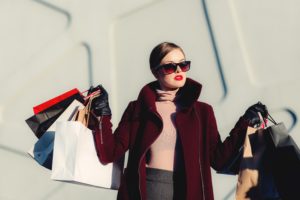 6. The U.S. affiliate marketing industry is responsible for over 5 billion in revenue a year. Just a piece of that pie would be great to have as your income. Right?
7. Vloggers and social media influencers use affiliate marketing as a way to generate income from their followers. By placing your affiliate link in your video description or bio description your followers can check out products that you suggest on your profile or page.
8. Affiliate marketing is a business that you can start online in no time. It's a great stand alone business without a lot of overhead. It is perfect if your are just starting online. However, getting the right information on learning how to send visitors to your product and not wasting money on bogus advertising is important.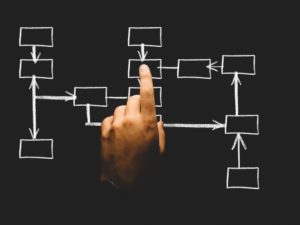 9. Amazon is now one of the first trillion dollar companies in history and are known for Amazon Associates which is one of the largest affiliate programs in the world with nearly a million registered affiliates.
10. By using affiliate marketing you can create brand awareness with popular brands by recommending their products. Partnering with these companies help with building authority and credibility with your customers.
Building your business online can be challenging when you don't know how this beast works.
Learn How to Build An Affiliate Marketing Business Step by Step
I hope you found this article useful in helping you with your entrepreneurial journey.
If you have any questions about how to get started online Let's Connect!
Follow me on my social media for tips, and motivation… Yay!
---