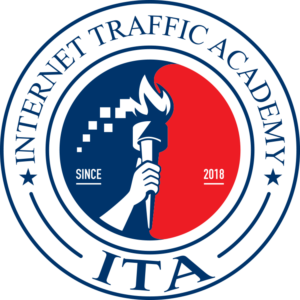 It's 2020 and everyone is definitely thinking it's time to level up. Time and Financial freedom is always on the mind. So what are you going to do in order to bring your business or ideas to the next phase? There are 3 reasons your going to need The Internet Traffic Academy for 2020. This beast of a training is going to give you a complete map on how to get, manage and multiply leads for any niche, product or offer in any industry. Not only will you not have to depend on one specific platform changing algorithms but you will build your community having an inside look at what all kinds of businesses are doing to scale up in 2020.

The 5 Pillars Of Internet Traffic Academy
Internet Traffic Mastery
List Building Mastery
Conversion Mastery
Copywriting Mastery
Tribe Building Mastery
Get Traffic
Internet Traffic Academy is going to train you all around when it comes to siphoning traffic on the internet. If you've ever been frustrated on how to get customers to a product you believe in or you have a brick and mortar business that needs online presence ITA is just what your looking for? These collection of modules include Internet Traffic Mastery a training that shows you how to get 24 hour traffic, search engine traffic, social media traffic and more. Just a few golden nuggets that are going to aid you in becoming a traffic expert. You'll learn the language of traffic, ways to never waste traffic and how to retarget that traffic. Awesome right? Everyone knows that getting traffic online to your business, or any style of product is one of the most asked questions when it comes to succeeding in a modern day business.
Ten Facts You Never Knew About Affiliate Marketing
Manage Traffic
One of the most important things about getting traffic is once you get it you need to manage it. Building a list of leads in your particular industry or niche and learning how to communicate to them is imperative. This is how you generate sales over and over again. Understanding how to use tools such as an autoresponder and also learning sales copy for your videos, emails, and ads are just some of the things that will turn you into The Traffic Master.
In ITA you will get List Building Mastery, Conversion Mastery and Copywriting Mastery, three powerhouse training modules to show you how to create a relationship with your list and the right language to use in order to make sales.

Multiply Traffic
After you get traffic and manage traffic now it's time to Multiply traffic. Internet Traffic Academy is special because it contains training from the Four Percent creator Vick Strizhues who has been a traffic expert for over 14 years. He teaches data aggregation something that Amazon a trillion dollar company uses to connect and understand their customers. For a few years Vick has been perfecting this model of traffic generation doing an experiment campaign which he ran and generated over 17.5 million unique visitors with a net cost per visitor of $0.07.
Become a member of the Four Percent.. Join Free
Customers no longer want you shoving ads and pointless emails down their throats. It's about understanding your customer needs and giving them a solution to their problems.
Create Community
Lastly, in 2020 creating a communities around your business and ideas can be a great way to engage your customers and build long-term relationships. If you want to create raging fans around your ideas in Tribe Building Mastery you will learn secrets to turning prospects into a growing movement.
For more information on Internet Traffic Academy click here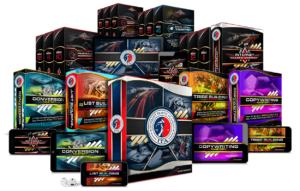 ---