Finding mentors can be tricky. Of course I'm going to be bias when it comes to this topic, but I notice that when it comes to your entrepreneurship journey you got to have your weapons against complacency, negative chatter, and lack of motivation.
It can be hard to build a business of your own when no one else can relate to your day to day struggles of building your business empire.
That's why finding a mentor in what ever type of field or interest your in can be vitally important. It could be their life story, or it could be their ambition that attracts you. There are a lot of things that motivate us to follow people, but for your growth and business you need someone who will get you up when you need it the most.
This is why I have chosen 3 of my favorite mentors to share with you and help you through this crazy unpredictable entrepreneurship journey.
Become A Member of The Four Percent Group For FREE!
The Mindset Mentors
1. When I'm feeling stuck about life and what's going on around me, whether it be the nonsense in politics, society or it's just when life happens and you need someone who understands the day to day negative programming we are accustom to Bob Proctor is my guy. He is definitely your all around business mentor always giving you perspective on how thinking become things. One of the most simplistic things we overlook day to day.
Another great thing about Bob Proctor is his wisdom and ties to studying and mentoring after some of the greatest American prosperity teachers such as Andrew Carnegie, Napoleon Hill author of "Think and Grow Rich" and Earl Nightingale. How awesome is that?!
The Business Boss Mentors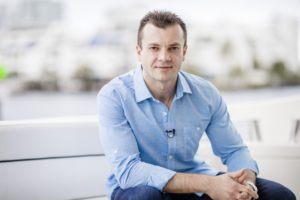 2. Staying connected is one of the most important parts throughout building my business journey I can say that stays in my mind, because when your not in a community for support your on your own digging away on overloads of information and that can be frustrating when your learning something new.
Vick Strizheus is someone that I respect in the industry of building his business digitally online. He is an expert when it comes to traffic generation, lead conversion, and more over the past 13 years. In addition he's connected to other experts in industries of eCommerce, and social media platforms like Instagram and Facebook, which can be a benefit in building all styles of modern businesses.
He talks about his successes as well as his failures in business to help push  you through those annoying challenges.
Check out The Four Percent Challenge for Affiliate Marketers!
The Hustle Hard Mentors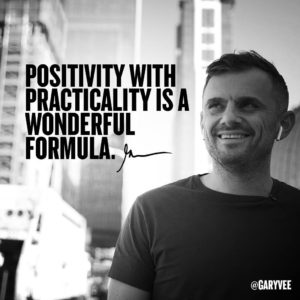 3. We all need a good kick in the butt talk to take action. When you do the Entrepreneurship thing it's all about self motivation and you need to tap in to that source to get you back on track.
Gary Vaynerchuk is the serial entrepreneur Hustle Hard mentor that will slap you with a chat to put you back on the perspective and mindset you need to become your best even if that means ignoring your love ones to get the job done. They'll thank you later, right?
I hope you check some of my mentors out they're definitely a part of my daily routine.
I neeeeeed it..Hhaaha
Comment and let me know who's your Go-To Mentor and thanks for reading.
Learn How To Build An Online Business With Affiliate Marketing!
---